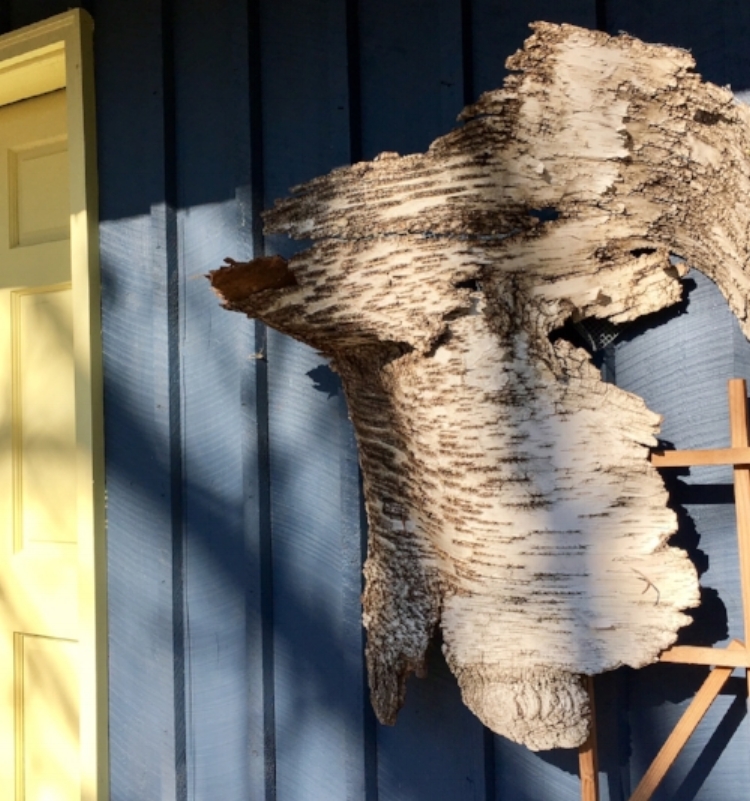 What I've been reading, watching, listening to, & making lately.
Two months kind of rolled into one, bridged by the long days of Lent and the kind of falling forward into Easter which always seems to happen for us. You too?
A few more things we enjoyed in March & April:
A quick get-away to celebrate my 46th birthday. Brian found a comfy-cozy Airbnb set at the base of the Catskill mountains. Have I mentioned before how much we enjoy Airbnb?
Natalie threw me a birthday tea, and sweet women from Church of the Apostles dropped by with the most thoughtful gifts. I felt very loved.
We celebrated our niece Karis' birthday with a day-trip to NYC to see The Lion King!
I survived a good, old-fashioned Nor'easter all by myself while Brian traveled to Mexico for a mission gathering. Pretty proud of myself for keeping warm, shoveled-out, and not hating my husband.
Lots of quiet get-togethers over delicious dinners and coffees, hosted by our new church family. We're honored to get to know them a bit more with each week and month. God's love and goodness are written into their life stories, and we love hearing more and more.
We spent about 8 weeks praying with a small group of courageous people for more healing and wholeness in relationships and identity. This kind of prayer with people who could rightfully give up hope and faith never fails to amaze me with the God's power to reconcile us to Him and each other. The time waiting together for God to meet broken hearts provided an especially meaningful backdrop to Lent.
Brian & I took a couple of quick trips to the Boston area to meet fellow priests within our diocese. It's good to connect with others walking out similar daily hopes and hardships. New England brings unique challenges for those invested in nurturing communities of faith, and there is some beautiful, humble, skilled and faithful clergy caring for the Church up here.
Our reading group at church (Apostles Reads) read Marilynne Robinson's Gilead and discovered that some of us loved it and others of us just didn't enjoy it at all. We had a beautiful conversation about all the feelings in between.
We made the most delicious soups (if I do say so...) for a get-together with a smart, delightful group of college students and young professionals from our church.
For the fifth year in a row, I hosted a Holy Week blog series featuring mourning stories shared by friends who've lived out grief within the community of Christ's people. The words were hard, beautiful, and bore powerful witness to the Suffering Servant.
We celebrated our first Holy Week and Resurrection Sunday with our new church family. It was a sweet week of getting to know each other better as we worshipped the Christ who died, was buried and rose again on the third day.
We also managed a quick visit with my brother's family in Philadelphia on Easter Sunday. (We may or may not have done this so we'd have a reasonable excuse to break open a piñata full of chocolate bars that my friend Tara sent us from Texas.)
Brian and I took off for Texas for a week with our beloved kids and squeezed in as much time as possible with so many other good friends. Whenever possible, we did this over margaritas and queso.
While in Texas, we threw a belated birthday celebration for Kendra's 21st birthday! As is our tradition, we gave her a second middle name to bless her past and her future, and it was so good. Also: we experienced North Texas weather and got kicked out of the rooftop bar because of a threatening tornado.
How about you? How'd you spend your days in March and April? How's the month of May shaping up for you? Drop me a note in the comments below. I love to hear from you.
May you know more and more the resurrection hope of Christ's presence and the life-giving friendship of his people,
Tamara
10. The Long Way Home: An Inspector Gamache Novel by Louise Penny
A new series for me that fits in with what I love most about British murder mysteries (although set in Canada), and a protagonist with integrity and a knack for accomplishing justice.
11. Gilead: A Novel by Marilynne Robinson
I love this book so much, it makes me weep happy (and sad) tears. I just read through again for our church's reading group, and I feel like I left a long conversation with a dear friend. I don't know if I'll ever be able to put into words the reason it means so much to me, and I guess that's completely fine. (Here's my review from the first time I read back in 2010.)
"I'll pray that you grow up a brave man in a brave country. I will pray you find a way to be useful. I'll pray, and then I'll sleep." - Reverend John Ames in a letter to his son
12. To Kill A Mockingbird by Harper Lee
I was kind of mortified when I realized I'd never actually read this book! I love the movie, but the book gives a fuller picture of Harper Lee's vision of the tenuous relationship between justice and mercy in the 1940's deep South. Atticus, in particular, became more fully developed in my imagination from reading the book. May a new generation of Scout & Atticus Finch's come alive!
13. The Reckless Way of Love: Notes on Following Jesus by Dorothy Day
Promoted in a line of "Backpack Classics" in Plough's Spiritual guides, this little book provided the perfect introduction for me to become better acquainted with Dorothy Day's personal reflections on faith and ministry. I enjoyed D.L. Mayfield's encouraging introduction to the book. You can read an excerpt here: Confronted by Dorothy: A Christian Activist Reckons With a Modern-Day Saint.
At Christmas, my sister gave me an earlier edition of this book she'd found at a thrift store. I may need to purchase the new version just for that fabulous cover art. I hadn't read much Lewis' poetry before, and am not surprised that I really like it. I was also glad to discover the collection included this poignant verse.
15. To Alter Your World: Partnering with God to Rebirth Our Communities by Michael Frost & Christiana Rice
I read this book for Englewood Review's next print journal, and will post a link when my (thumbs up) review is available online. In the meantime, subscribe to ERB here!
Go to my Book Reviews page to see reviews from 2016 and previous years.
Here's my Goodreads page. Let's be friends!
The Great British Baking Show, season 3
Brian loves high-stress, fast-edit cooking shows. I love the slow-edited kind that are filmed in the English countryside with gentle judges, and lots of discussion about avoiding "soggy bottoms."
Having Natalie home for a couple of semesters means time together watching sit-coms. It could just be the season of life I'm in where I need to take myself (and the rest of the world) wayyyy less seriously, but we laughed until we cried (as well as other nearly lost control of other bodily functions) through the earlier seasons of this show. Season 6 might not have been quite as funny, but still lots of laughs and satisfying plot developments.
Another program Natalie's got us hooked on. Really funny, adorable kids, timely subjects. Totally recommend!
Still one of my all-time favorite shows on television, and one of the most beautiful televised depictions of the beauty of life. It'll never be quite as good as the first three seasons which were cut straight from the real-life memoir of Nurse Jenny, but I've pretty much gotten over that and love everyone the same.
I'm a sucker for WWII-era British television. I love the determination these women carry into their work and friendships, even though I wish their relationships with men weren't quite so miserable.
If you can get through the first 45 minutes or so of the heartbreaking account of a young boy lost in Calcutta, you'll be rewarded with a beautfil, complex, redemptive (true!) story. I did, in fact, cry quite hard - but mostly in a good way.
Beautifully filmed, intriguing story based on the work of British explorer Percy Fawcett. It's a bit long, but worth the time. Here's a great reflection from Josh Larsen at Think Christian: Why the Lost City of Z Will Never Be Found. (And intereesting discussion in the movie's pros and cons at his podcast Filmspotting)
Bono & David Taylor: Beyond the Psalms at Fuller Studio
Last year, Brian and I had the privilege to support this project behind the scenes. The latest releases are examples of great conversation and craftsmanship. Excellent. | via Fuller Studio
"We don't have to please God in any other way than to be brutally honest; that is the root not only to a relationship with God but the root to a great song . . . or any work of art of merit." —Bono
I'd love to hear from you in the comments below!
What are you reading, writing, watching and hearing these days?
#
p.s. there are all kinds of affiliate links in this post because I'm trying to be a good steward, and when you buy something through one of these links you don't pay more money, but in some magical twist of capitalism we get a little pocket change. Thanks!