We've just completed our second week in Ireland, and are still saying to each other every hour or so, "Hey! We're in Ireland!" I am not tired of the beauty one tiny little bit. Brian is still driving us around like a champ. And we got super jet-set savvy and flew across the Irish Sea to Wales for a few days. (also, we watched Wales win a great football match while we were there!)
South Wales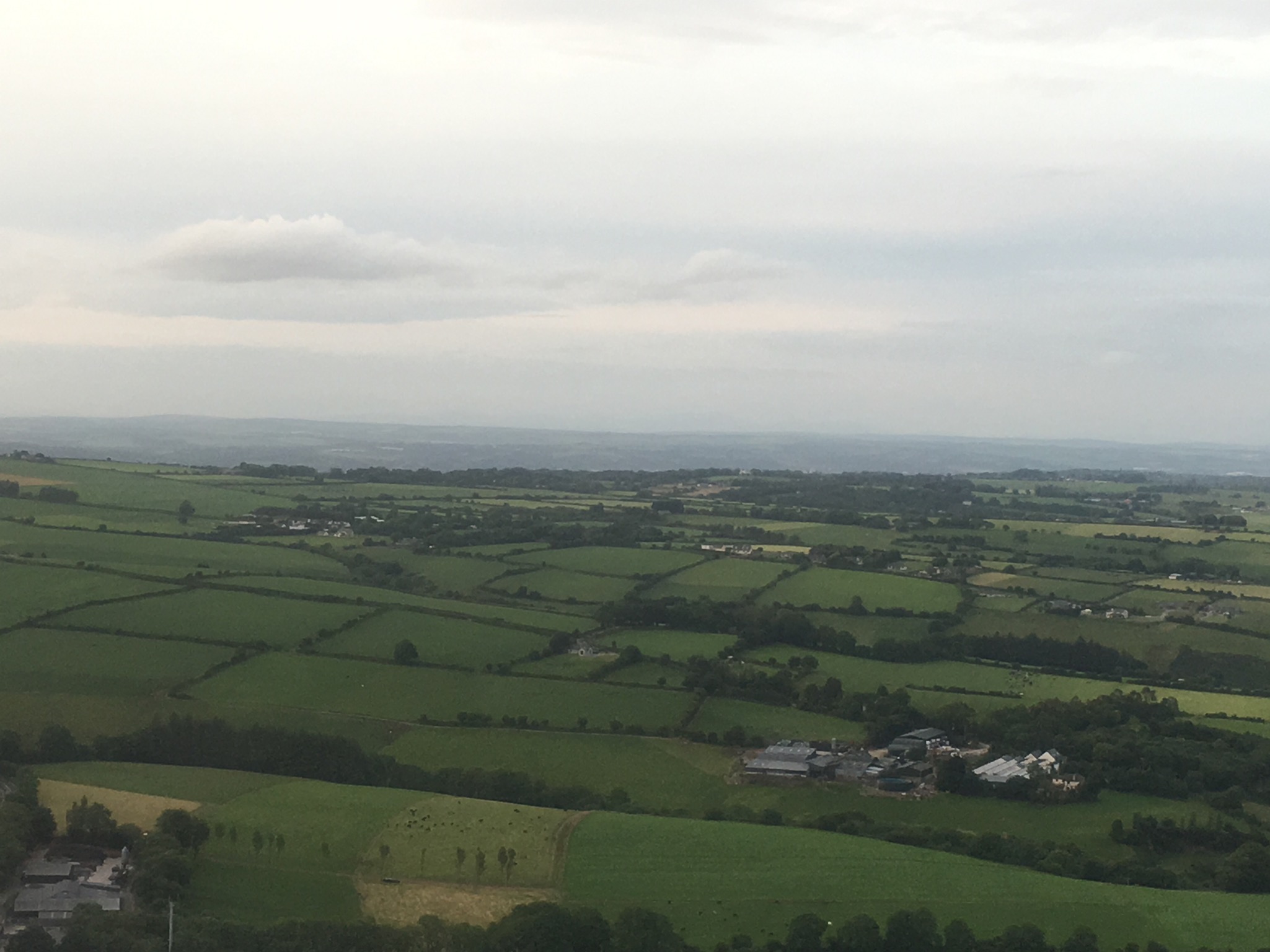 Llangynwyd, Wales
Brian and I were delighted to meet some of the good residents of Llanygynwyd, Wales. We went to Wales on our Ireland trip because we had a few details about the place that Brian's great-great-great grandfather Thomas Morgan married Gwenllian Bevan in 1851 before emigrating to the United States (Scranton/Lackawanna, PA area). We couldn't find much information, but thought we'd drive to the town and look for a church and a cemetery. Providentially, we turned on the street corner for the Llangynwyd Village Hall and met some of the loveliest, most helpful people! They moved into action immediately serving us tea, showing us photographs and bits of village history in the beautifully restored Village Hall. One of the couples (Thomash & Ann) hunted down (with several stops in the village, including the pub) a church key to take us through the 14th century St. Cynywd's Church and THEN treated us to fish and chips at the pub next door. They drove us through town and the whole group promised to share our contact information with the village historian. What a beautiful way to connect with the Morgan family history. Unfortunately, it was raining quite hard while we toured the large cemetery, but we did find a few headstones with some family names. We've been told that the name "Thomas Morgan" is similar to "John Smith" in the U.S., but we didn't find may "Morgan" headstones in the half of the cemetery we were able to search. We did find a Llewellyn Bevan, died 1874 which is the name of Brian's great-great-great grandmother Gwellian's father. Maybe?
Dingle Peninsula, Co. Kerry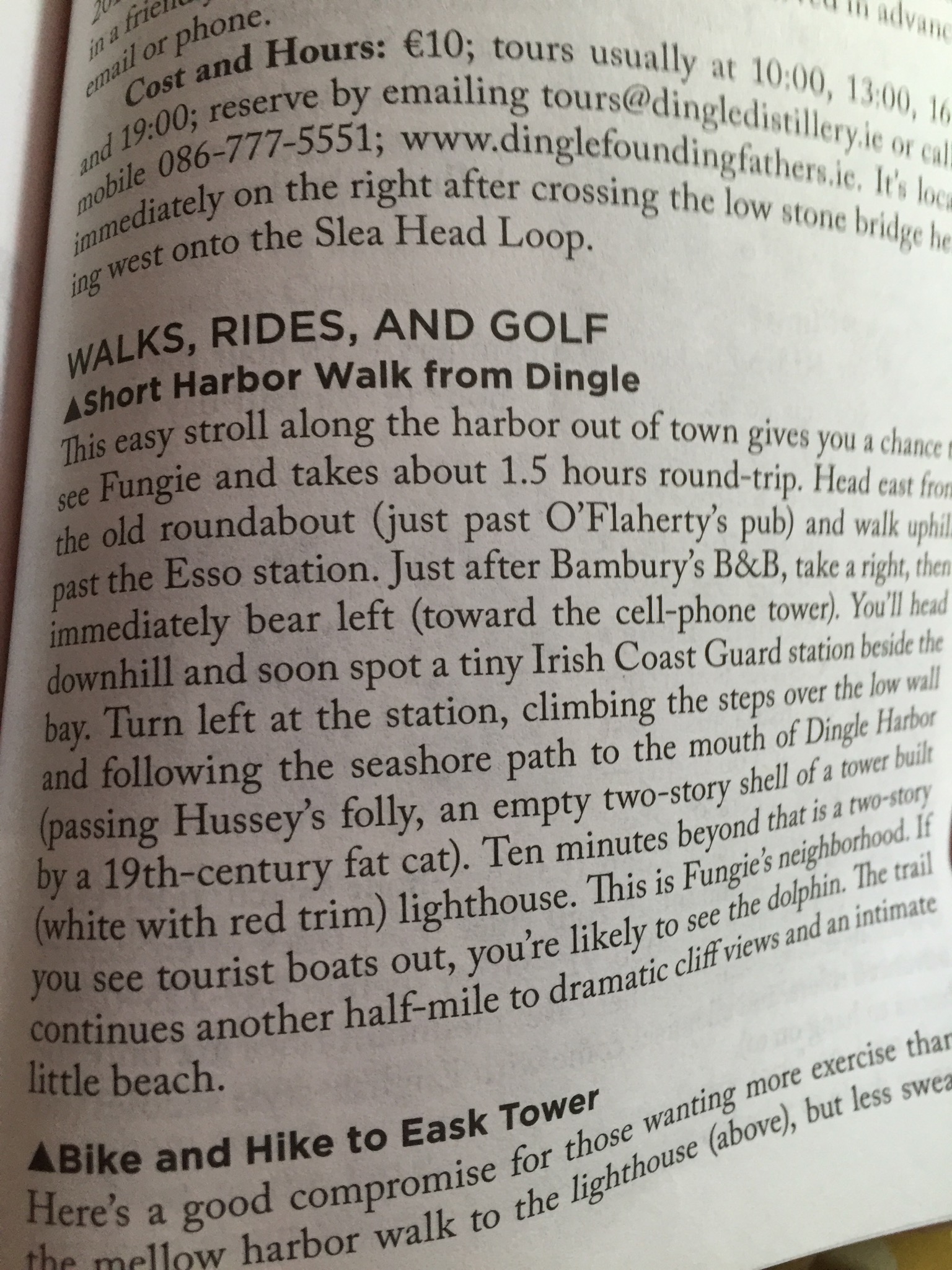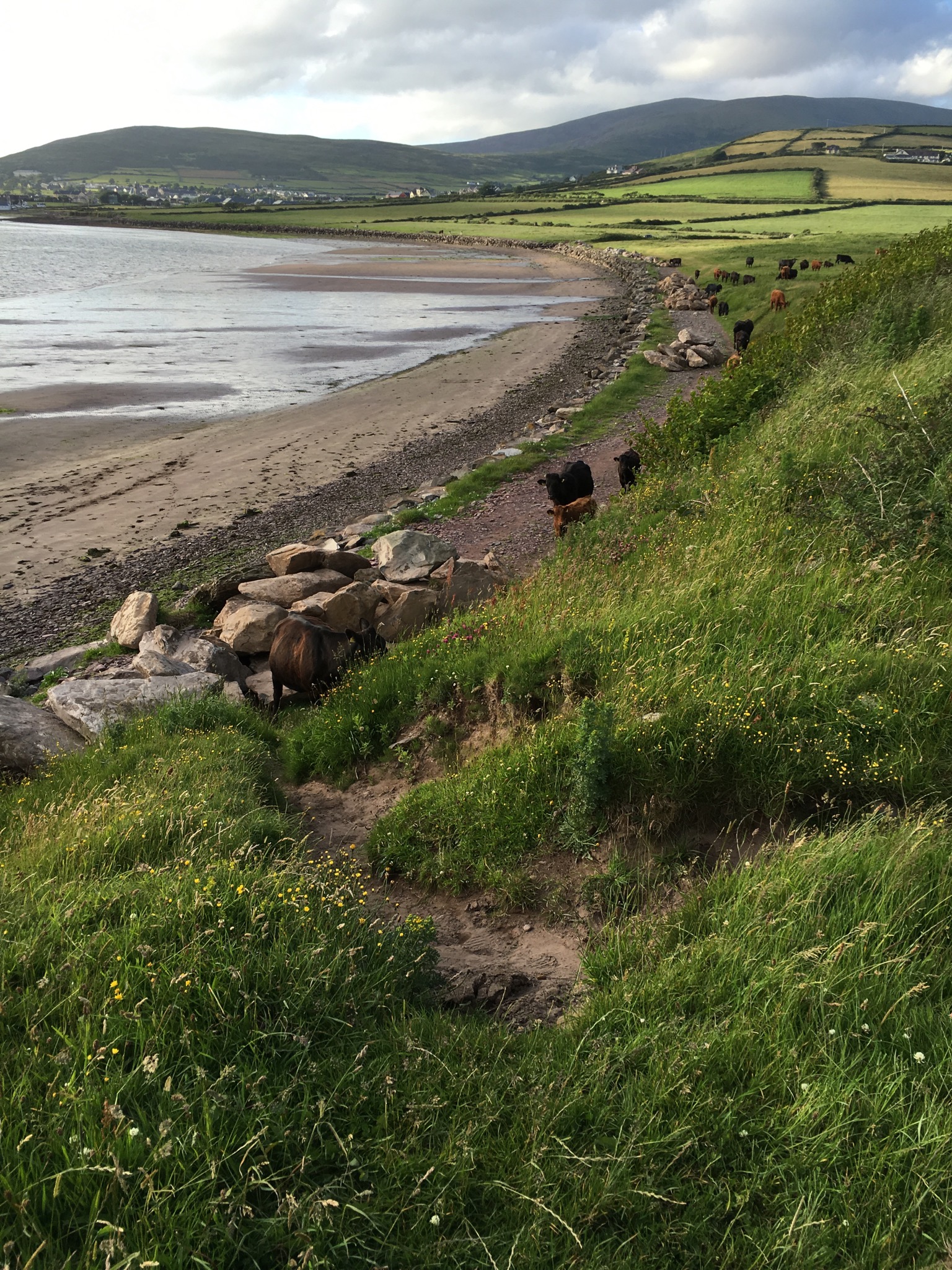 This week, we'll spend a bit of time exploring Inis Mor on the Aran Islands and then head into the heart of County Limerick to Glenstal Abbey for a week of prayer, silence, and study. We'd be glad to have you pray for us as we've set this part of the month aside specifically to prepare our hearts and minds for our new work at Church of the Apostles in Fairfield, Connecticut.
Thank you, again, dear friends and family. We're grateful for our relationships with you -- wherever in the world you might be right now. We're giving thanks each day for those who have contributed to this dream trip. Yesterday, Brian and were catching an early evening bite to eat in a pub before the evening crowds started to show up. In the dining area, one other couple -- about our age sat eating, drinking a couple of pints and talking intimately. At first, they appeared to me to be on a first date because of the deep interest they seemed to be taking in each other's company. Soon, I forgot about them because Brian and I were so much enjoying each other's company. The couple got up to leave and asked Brian about his Chuy's tee-shirt, "You must be from Austin?" the man asked. "We lived there for 20 years before moving to Washington state." We got talking, swapping basic information to discover that he and his wife were on sabbatical from their Presbyterian pastorate. A quiet Irish pub, two long-time married couples, sabbathing in the midst of ministry hopes and needs. It wasn't the typical "thin place" of the Celtic spiritual sites, but it felt holy all the same.
Until next time, peace, friends.