What I've been up to lately: places, people, books, podcasts, music, links & more for your weekend downtime.
(1) gorgeous family wedding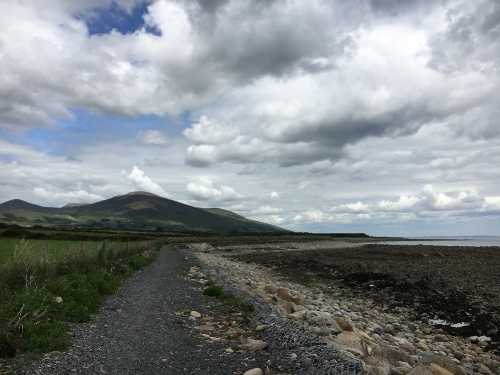 I HAVE SEEN LANDSCAPES, NOTABLY IN THE MOURNE MOUNTAINS AND SOUTHWARDS WHICH UNDER A PARTICULAR LIGHT MADE ME FEEL THAT AT ANY MOMENT A GIANT MIGHT RAISE HIS HEAD OVER THE NEXT RIDGE,' HE WROTE IN HIS ESSAY ON STORIES. WHILE LIVING IN ENGLAND HE SPOKE OF THE MAGIC OF NORTHERN IRELAND: 'I YEARN TO SEE COUNTY DOWN IN THE SNOW, ONE ALMOST EXPECTS TO SEE A MARCH OF DWARFS DASHING PAST. HOW I LONG TO BREAK INTO A WORLD WHERE SUCH THINGS WERE TRUE." - C.S. LEWIS
(7) fun friend photos from this week
May your weekend include sunshine, beauty and a good laugh, friends. Peace...
p.s. This post contains affiliate links because I'm trying to be a good steward, and when you buy something through one of these links you don't pay more money, but in some magical twist of capitalism we get a little pocket change. Thanks!