What I've been up to lately: places, people, books, podcasts, music, links & more for your weekend downtime.

(1) new blog series for Ordinary Time - Work Stories
Did you read the post about the new blog series I'll be posting between now and Advent? I'm excited to get this place up and running again this fall and can't think of a better way than to invite a whole bunch of friends to tell stories. I hope you'll chime in with a few of your own!

(2) updates from musician friends
Our friend Jason Harrod started a Patreon page and we recommend! (If you're not familiar with Jason's music, listen to some tunes at his website.)

Our friend Krista's track, Little Stars, a tribute album (back in April, but, as you know, I've been off schedule this year!)
(3) somewhat-random, but extremely interesting links
(4) podcast episodes I enjoyed in the past several months
p.s., Have you heard a new season of Serial is on its way?!?
(5) good musical moments from two very different funeral liturgies
Senator John McCain's funeral at the National Cathedral:
Aretha Franklin's funeral at Greater Grace Temple in Detroit:
Amazing Grace sung by Jennifer Hudson (maybe the most amazing performance I've ever heard of this beloved hymn.)

The Lord's Prayer played on the harmonica by Stevie Wonder (and it's gorgeous).
(Thanks to Dr, Paul Neeley at Global Christian Worship for the heads up on the last two links.)
(7) books on my nightstand in September
I'd love to hear what you're reading (or hoping to read) this month!
(1) photo from the archives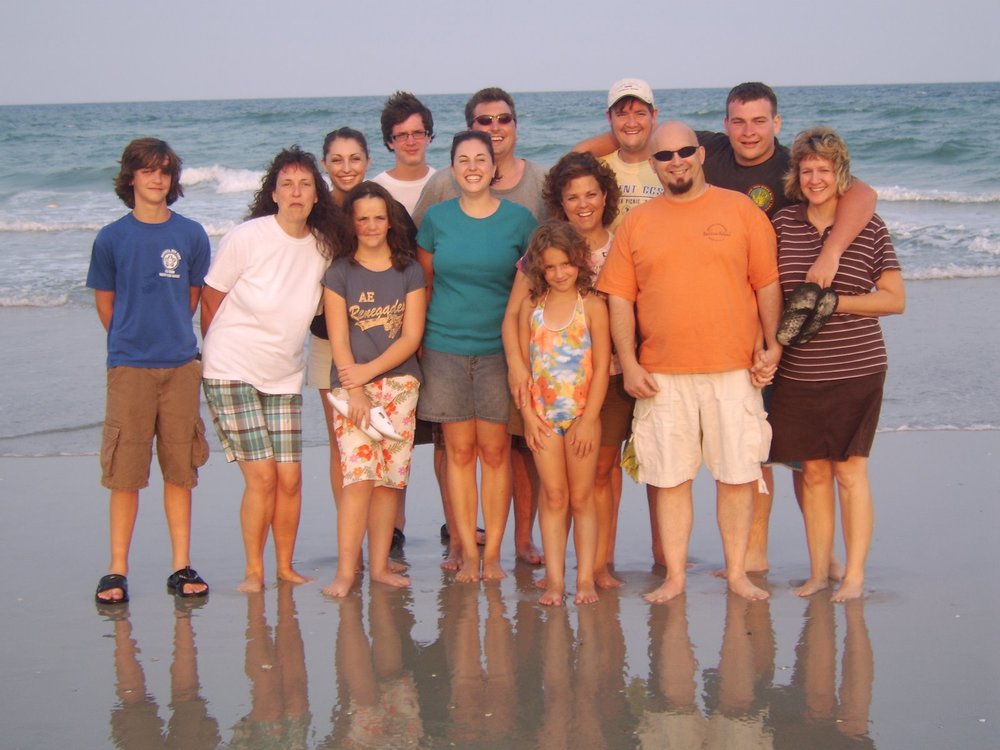 On Wrightsville Beach, NC with friends, summer of 2009.
Praying for the Carolinas this weekend. Lord, be near!
May your weekend include some good music, friends, reading, and rest. Peace...
p.s. This post may contain affiliate links because I'm trying to be a good steward, and when you buy something through one of these links you don't pay more money, but in some magical twist of capitalism we get a little pocket change. Thanks!