Until Advent (minus some vacation weeks this summer) I'll share some of the things helping me to worship God, love people, and enjoy beauty each week for you to peruse during your weekend downtime.
(1) photo (collage) from this week
HE WON!!!!!
Every year 200+ local comedians compete over a period of six weeks for the crown of "Funniest Person", and this is the seventh year in a row Andrew's competed. He's made it at least to the semi-finals each year, but this was his year to take top prize. Thanks to friends for donating some of their air miles to us Brian made a last-minute decision to be in Austin. I've been proud of this guy for all SEVEN years he's worked non-stop toward this goal. When Brian FaceTimed the girls and me in to hear Andrew's acceptance speech (first photo below) we all kind of lost it. We love Andrew's natural ability for humor and observation, and we're proud of him for his tenacious work ethic. Almost every week of the past seven years, he's worked multiple nights at open mics and scheduled shows. He's faced the ridiculous risk of standing up in front of a (semi-sober) crowd and trying to make them laugh. Now the whole world knows, not only his family, that he's the FUNNIEST PERSON IN AUSTIN.
Way to go, Andrew! We'll always be your biggest fans!
(2) new blog posts this week!
Fourth Sunday in Eastertide: Good Friday - Featuring one of my favorites, "The Shepherd of Sandtown" by Stephen Towns and more!

Practice Resurrection with Sarah Quezada (Guatemala City & Atlanta) - Have you seen the second guest post in this year's Practice Resurrection series yet?I haven't had the privilege of meeting today's guest in real life, but I've come to appreciate her deeply. In the past couple of years that immigration issues have been in the headlines more prominently, I've tried to discern the voices that engage well the intersection of public policy, human suffering, current headlines, and our Christian call for allegiance to the Kingdom of Jesus above all others. @sarahquezada is the voice that's become one of the most valuable to me at this intersection.
(3) concert films we love/recommend
(4) posts in memory of Jean Vanier, CC, GOQ (September 10, 1928 – May 7, 2019)
(5) more notes on Spring & Eastertide
(6) photos from the few sunny days we've had in May in Fairfield County, CT!
(7) blog posts from this week in the archives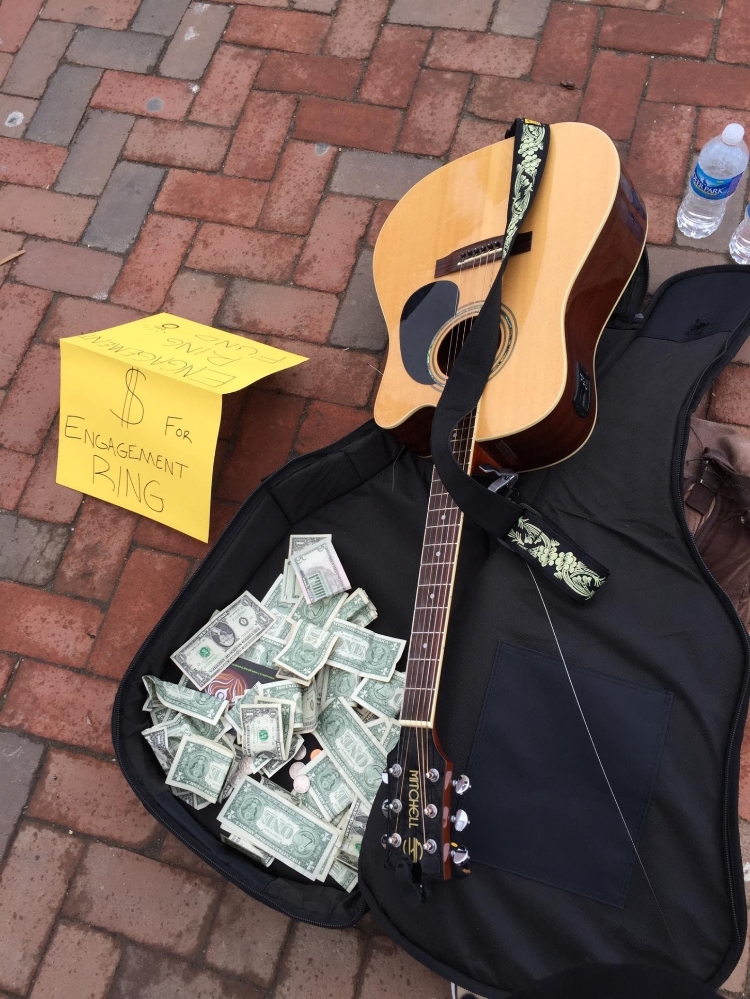 May 2015 - When Alex was interning at the White House he spent evenings and weekends busking on Capitol Hill to help support his quest to ask Rebekah to marry him. (Maybe some person you elected helped contribute to my son's engagement - you never know? )
May your weekend include plenty of space to practice resurrection. Hallelujah! Christ is risen, friends!
p.s. This post may contain affiliate links because I'm trying to be a good steward, and when you buy something through one of these links you don't pay more money, but in some magical twist of capitalism we get a little pocket change. Thanks!