As we move back into the liturgical calendar with the season of Advent, this will (probably) be my last 7 Quick Takes post for the year. Thanks for reading along through the archives (and the rest of the internet!) with me each week, friends.
(1) Alex & Rebekah visit!
We just had a lovely visit with Alex & Bekah. We hadn't seen them since April, and they hadn't been to our new place yet so we squeezed in a 3 day visit over the weekend. They seem to be doing well, and it's always so good to just be able to hug them. Natalie and I have been in a bit of mourning since they left Sunday afternoon, but Christmas will be here soon. Between now and Christmas, though, both Alex and Natalie will celebrate birthdays.
(2) Farewell to Audrey
We said good-bye to a dear friend last week. In our short time in Connecticut Audrey Gilbertie endeared herself to us in so many ways (as has her whole family). I continue to be amazed at the way those who are close to death are able to persevere in relationship - in both giving and receiving acts of love - up until their last moment in this life. Audrey was like that, and Brian enjoyed each pastoral visit with her. On Tuesday, her family eulogized her so beautifully, and I was reminded that it's the small and tangible acts our family will recall when we are gone: the hugs, laughter, shared meals, and stories we tell that make up the most substantial part of our legacy.
Farewell, Audrey. We will meet you again soon.
(3) Thanksgiving Day in Binghamton (and the rest of our kids in Austin)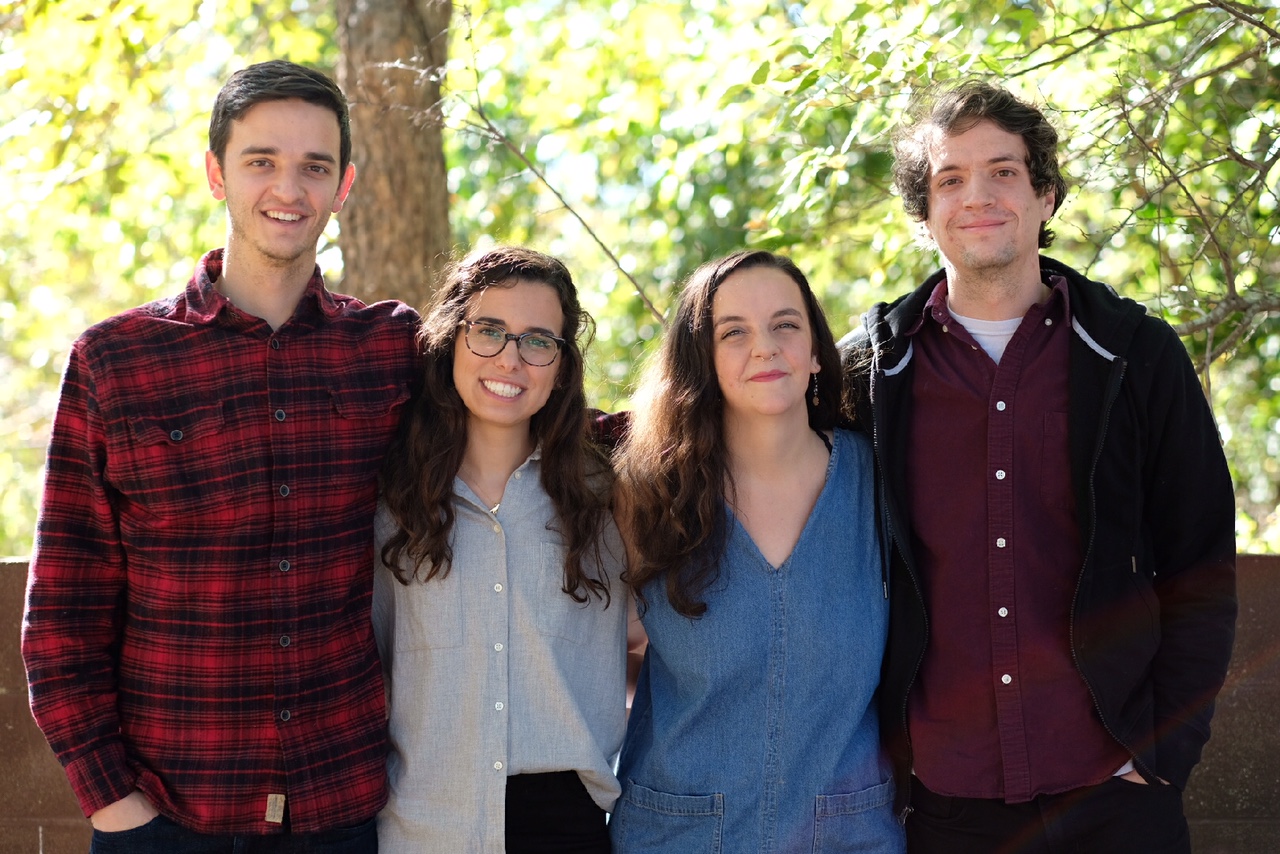 (4) Our 27th Anniversary
Our anniversary gift to each other this year was a photo session with our friend Adiel Dominguez Photography. He helped us feel a bit more comfortable than we generally do in front of a camera, and we ended up having so much fun traipsing in the Connecticut woods. We tried to recreate one of my favorite wedding day photos from 27 years ago. (Brian has a much better haircut this time!)
Here's a few more of the photos from Adiel:
(5) Christ the King Sunday
Tomorrow marks the final Sunday in the Church calendar. I hope I never stop delighting in the profound meaning of beginning the year with Christ in the womb, and ending the year celebrating His entire rule and reign over every square inch of the universe. Even so, come quickly, Lord Jesus!
Here are some previous meditations from the archive:
May your week ahead include true, good, and beautiful things.
p.s. This post may contain affiliate links because I'm trying to be a good steward, and when you buy something through one of these links you don't pay more money, but in some magical twist of capitalism we get a little pocket change. Thanks!