FIRST SUNDAY IN LENT
Scroll to the bottom of this post to find today's lectionary reading and collect. You can see all the previous Lent daybook 2019 posts here.
In February 2018 I was honored to speak at a couple events for Christ Church in Austin on how the discipline of Lent forms us to love. I led the group of artists and art-appreciators in an exploration of how the rhythms and disciplines of lament, confession, forgiveness, healing, prayer, hospitality, and generosity can form us as artists and people. Through the five Sundays of Lent that lead up to Holy Week, II'll be sharing on the blog the background notes I used to prepare that Austin talk.. It'll also give me the opportunity I haven't taken before to share, in real time, some background to the images and music I select for the daily devotional posts.
In February 2018 I was honored to speak at a couple of events for Christ Church in Austin on how the discipline of Lent forms us to love. I led the group of artists and art appreciators in an exploration of how the rhythms and disciplines of lament, confession, forgiveness, healing, prayer, hospitality, and generosity can form us as artists and people. I'm going to share on the blog what I shared through the five Sundays leading up to the beginning of Holy Week. It'll also give me the opportunity I haven't taken before to share, in real time, some background to the images and music I select for the daily devotional posts.
Lent is about recognizing God's heart for us and the gaps between what we understand about His heart and what we actually receive. The art, stories, and practices of Lent train us away from the false dichotomy of "religious and secular" toward discerning the difference between what poet Wendell Berry calls "sacred and desecrated" places. I've begun to refer to this difference as defined by love and unlove.
Since 2006, I've been recording on this blog how I, as a full-grown adult, came to discover that the world isn't split between religious and secular. In the words of Dallas Willard, there is "no division between the sacred and secular except what we have created." I continue to hear the initial call to worship for this blog from another poet, Elizabeth Barrett Browning, and I continue to address every common bush as a bearer of God's glory. In the holy seasons of Advent and Lent, I make space for artists, musicians, and poets who've, throughout human history, often unwittingly, pointed our collective attention to the embodied evidence of an invisible God.
My hope for the liturgical daybook posts in Lent and Advent is to continue to train my eyes and ears to the voice of love that echoes God's heart, as the Book of Common Prayer invites us, to learn to love what God loves.

Lent: what are the stories & practices?
No season of the liturgical year has been more formative in my healing journey than Lent. While, my religious background trained me well in the reality of sin, death, and crucifixion, it did not provide much in the way of liturgical or devotional practices for lament, grief, and confession.
Of course, personal and global suffering permeate every day of our lives in one way or another. We live in a broken body on a broken earth, and the Church calendar doesn't intend for us to ignore the entire spectrum of human suffering and joy based on the liturgical season. Instead, the cycle of fasting and feasting, celebration and lament provides practice, piece by piece, to form us wholly as Christians. Through each season, year after year we meditate specific portions of Scripture to steadily and incrementally learn the whole story of God and His people. We do this to counter our own tendencies to embrace only the parts of God's story with which we are most comfortable.
Spiritual formation of the liturgical year: "I did not make it, but it is making me."
When we celebrate the liturgical seasons, we grow not only in our knowledge of Scripture, but we learn also to embody its life-giving truth. In the wisdom of our Church mothers and fathers, informed by the collective memory of millennia of Jewish feasts and fasts initiated by the Creator, each liturgical season marks itself with daily, physical practices.
Lent is a forty day lesson in what it means to be bodies cursed by death and decay. If you've ever received the cross-shaped ash on your forehead, you've heard the pastoral reminder of the real and sad state in which we find ourselves: Remember that you are dust, and to dust you shall return.
From Ash Wednesday to Holy Saturday, we follow the account of Christ as he makes His way to the Cross. Throughout Lent, we recognize and mourn the curse of sin and death that has separated man from God, even as we are invited to carry our cross and follow Christ on the road of suffering. We grow in humility and gratitude with the Lenten practice of remembering that once we were alienated from God and lived as people with no hope, and we seek mercy for those still living in that separation.
We focus our hearts, minds, souls, and bodies toward the outrageous, relentless, mercy-pouring love of God. We do this with an open gaze to all the places acts and attitudes of unlove diminish the love of God. We let the liturgy train us year in and year out, and we humbly accept assistance from the rest of the created world as we develop a prophetic imagination of love.
Love is the goal. The stories and practices of Lent help us "love up love".
A couple of years ago, we had the opportunity to hear poet Christian Wiman read at an event in Manhattan. Wiman knows the reality of suffering from his own family history and his current incurable illness. During the talk he shared his experience of dodging the intentions of many Christians who'd have used his experience of suffering - his personal Lent - to compel love to come forth in him. He said something that Brian's reminded me often in our own attempts to love others: "Proclamation outside of loving is like having a conversation with someone using a megaphone."
This is not the way Christ compels love, and we're invited to learn from Him.
How can our life and work "love up love"? 1 Corinthians 13
In this year's lectionary readings the final Sunday before Lent took us to 1 Corinthians 13, one of the most well-known portions of Scripture. Instead of reserving the Apostle Paul's poem for marriage ceremonies only, we are invited into the wonderment of true love for every relationship and circumstance we face in life. Married love is one beautiful reflection of love, but only in the way it demonstrates the crucified love of Christ. Jesus is the love of the Father "poured forth" for us. That's the astonishment Paul invites us to consider, and we must consider it in the relationship of the Lenten cross.
Theologian Fleming Rutledge, in her premise that the crucifixion is the "touchstone" of authentic Christian love, by which everything else gains significance, states:
When we read 1 Corinthians 13 in the context of what it means to bear witness to the "sustained, unconditional agape of Christ shown on the cross", we receive a deeper sense of purpose for our daily relationships and encounters with the world.
How does this apply to loving up love with our devotional attention? A yoga analogy
A good yogi will teach students the difference between an assortment of yoga poses and what is known as asana, a manner of embodied movement. Asana is made up of a collection of poses that are done with attention to position and posture. If the pose is incorrect, asana won't be achieved. I'm barely versed in the art of yoga, but I've learned enough to know what happens if I practice incorrect postures. Instead of receiving the benefits of health and relaxation, my body hurts and I avoid the mat for weeks.
From what I understand, yoga is not intended as a collection of random, individual poses. Left to themselves, and without attention to posture and connected movement, individual poses are unsustainable, potentially harmful, artificial positions. Held together as a collection of attentive movement, asana, the poses embody sustainable, life-giving postures that create strength and provide the benefit of physical rest and harmony.
What does this have to do with love and devotion?
The subtle but substantial difference between artificial yoga positions and the correct manner of yoga movement provides an analogy to the difference between artificial postures of love and the true cruciform movement of agape we find in 1 Corinthians 13.
There are no short cuts to agape. It must be embodied sustainable, life-giving postures given us by our Creator, exemplified by Jesus, and empowered by the Holy Spirit. Humans are plagued with the tendency toward artificial poses of love. The only manner of movement for true love is made up of a cruciform posture. Love is shaped by the cross.
Embodied agape versus artificial postures of love
We can't virtue signal cruciform love. We can only practice it daily with attention to a Christ-formed posture. What we embody will be formed by what we meditate. Over the next four Sundays, leading up to Holy Week, we'll look more closely at 1 Corinthians 13, with special attention to verses 7 and 8, in order to consider the artificial postures of love. May what we meditate and practice this Lent help us to choose, instead, an embodied, cruciform movement of agape.
This is the model I shared in Austin last year. If we use the profound poetic summary in 1 Corinthians 13:7-8 as our paradigm for embodied agape, we can consider the contrasting, artificial postures of love as a range of options, with the most extreme responses at each end of the spectrum. In order to develop into the movement of agape, we can counter the attitudes and actions of unlove with spiritual disciplines that train us toward cruciform, life-giving love.
Love Bears All Things: it bears up anything and everything that comes

Artificial Poses: Numbness or Sentimentality

Embodiment: Bearing the weight of love through practices of lament and amazement
The spectrum of artificial postures for this aspect of love could be described as numbness at one end of the span and sentimentality on the other. Embodied agape requires counter practices of lament and amazement to bear the weight of true love.
2. Love Believes All Things: is ever ready to believe the best about every person
Poses: (Aggressive) Exclusion or (Passive) Tolerance
Embodiment: Making space to believe the best of every person through practices of hospitality.
The spectrum of artificial postures for this aspect of love could be described as exclusion on one end and prescribed tolerance on the other. Embodied agape requires counter practices of Christ-formed hospitality to make space in our hearts, minds, and lives to believe all things in love.
3. Love Hopes All Things: its hopes are fadeless under all circumstances
Artificial Poses: Cynicism or Idealism
Embodiment: Keeping hope alive through the nourishing practices of confession and examen.
Cynicism and idealism mark the opposite ends of the artificial attempts for this aspect of love. We keep hope alive in an embodied posture of agape when we practice regular examen and confession.
4. Love Endures All Things: it endures everything without weakening
Artificial Poses: Individualism or Collectivism
Embodiment: Expanding our capacity to endure the cost of love through practices of reconciliation.
Individualism and collectivism are two artificial attempts at a love capable of enduring all things. We expand our capacity to endure the cost of embodied agape through practices of reconciliation.
Meditations and practices for the coming week
The daily office lectionary for the Book of Common Prayer will lead us through most of Deuteronomy chapters 8-11, Hebrews chapters 2-4, and the Gospel of John chapters 2-4. We'll see the accounts of Moses caught between the presence of God and the rebellion of his people at the same time as we observe Jesus in a similar place between the work of his Father and the hard-hearted religious leaders. We'll remember accounts of rescue even while we watch the seed of betrayal beginning to take root in the hearts of the people who'll send Jesus to crucifixion. Holding up the Old Testament account of God's handing over the 10 Commandments of the Law to Moses to John 3, one of the most famous passages in all of the Bible, is an arresting comparison. The Law held up to the Fulfiller of the Law reminds us that we have been rescued, we are being rescued, and one day will be forever rescued. Each day the Psalms serve as a descant weaving throughout with reminders of God's steadfast love even in the places of our deepest grief.
I've tried to suggest one practice a week that can fit along with whatever other fasts you may be undertaking this Lent. There's merit in committing simply to one fast for the entire forty days. For example, we give up processed sugar and alcohol and then fast from one meal on Fridays. Traditionally, the Church sets aside Lenten Fridays, the weekday of Jesus' crucifixion, to abstain from eating meat or to a partial (one meal) or whole fast (24 hours without solid food). You can read more about this tradition and its spiritual implications here, here, and here.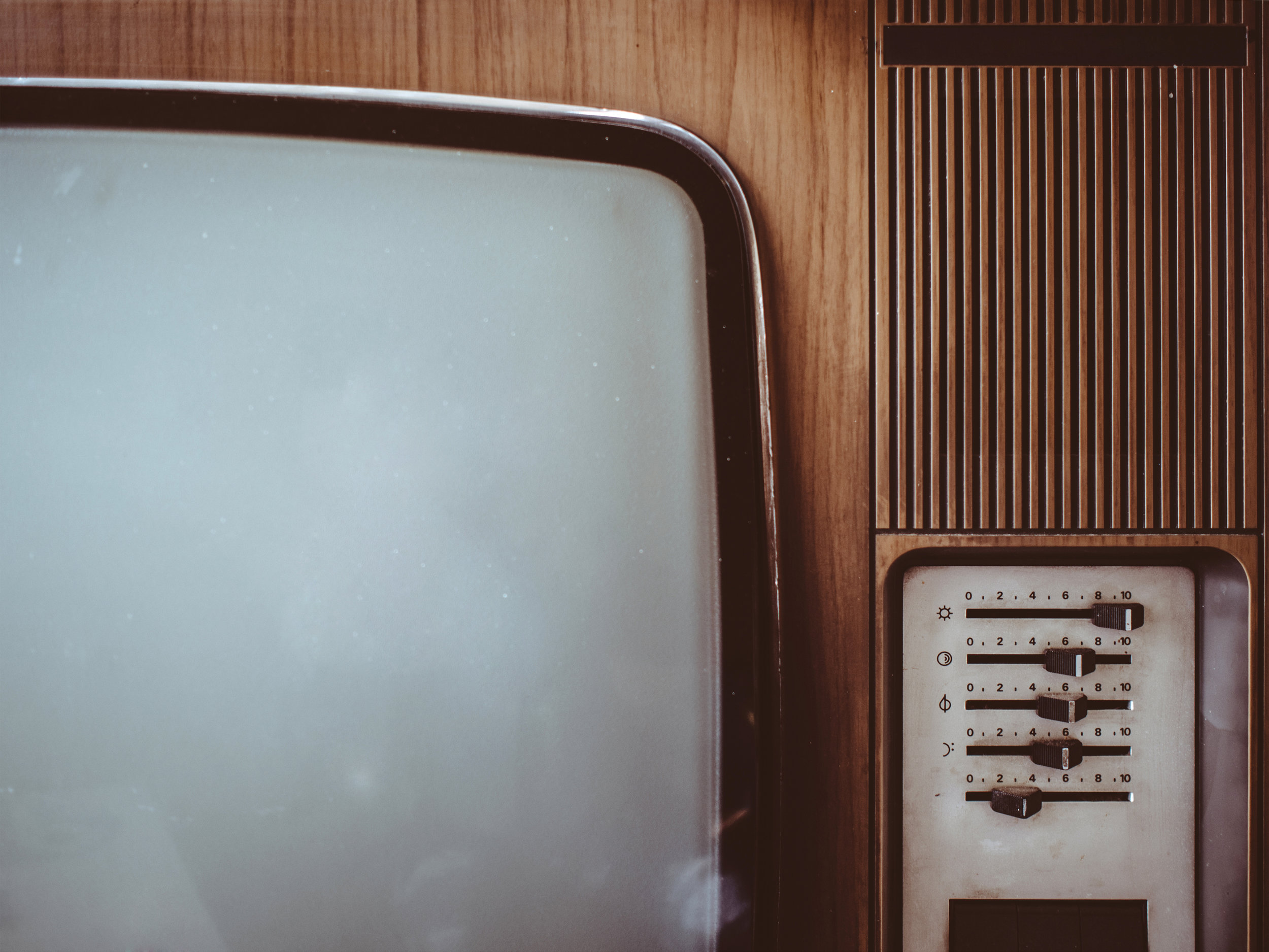 Fast TV & Entertainment this week.
Feast on reading instead!
Sometimes we need a little help imagining what a fast can look like and how it might produce good fruit in our lives. Each week this Lent, I'll share one specific suggestion for fasting one habit in order to feast on a corresponding practice. You might decide to stay with that fast for the entire forty days, or you might choose just one or two days to try what I've suggested.
This week, I'm encouraging us to fast from television (or another form of entertainment) in order to read some poems or good books instead. Pray for God to gift you with a rested mind and an enlarged imagination for His good gifts in the world.
Suggested reading to feast on this week:
We'll also devote Saturdays to connecting with An American Lent from The Repentance Project. It's God's kindness that leads us to repentance, and in His kindness and provision for reconciliation, He invites us to make confession and ask for forgiveness on behalf of not only ourselves but our forefathers and mothers.
On Saturdays, I'll highlight a few of the reflections that most caught my attention, but you can subscribe to receive daily reflections from An American Lent.
Lent 2019 on Spotify: