An Advent daybook for these 24 days of prayerful expectation. Join me, won't you?
For an introduction read this post: Advent Daybook explained. You can see previous Advent daybook 2018 posts here.
Note: If you're reading this in email, the formatting usually looks much better at the website. Just click the post title to get there.
Look: Are You Being Served?, Stephen Towns
History of the song: "Come Pretty Love" was received by Patsy Williamson, an ex-slave whose freedom was purchased by the Pleasant Hill Shaker community in the early 1800's. Rousing and energetic,"Come Pretty Love" was most likely a dance song. It is just one of many 19th century Shaker songs and hymns celebrating the Shaker's spiritual Mother, Ann Lee.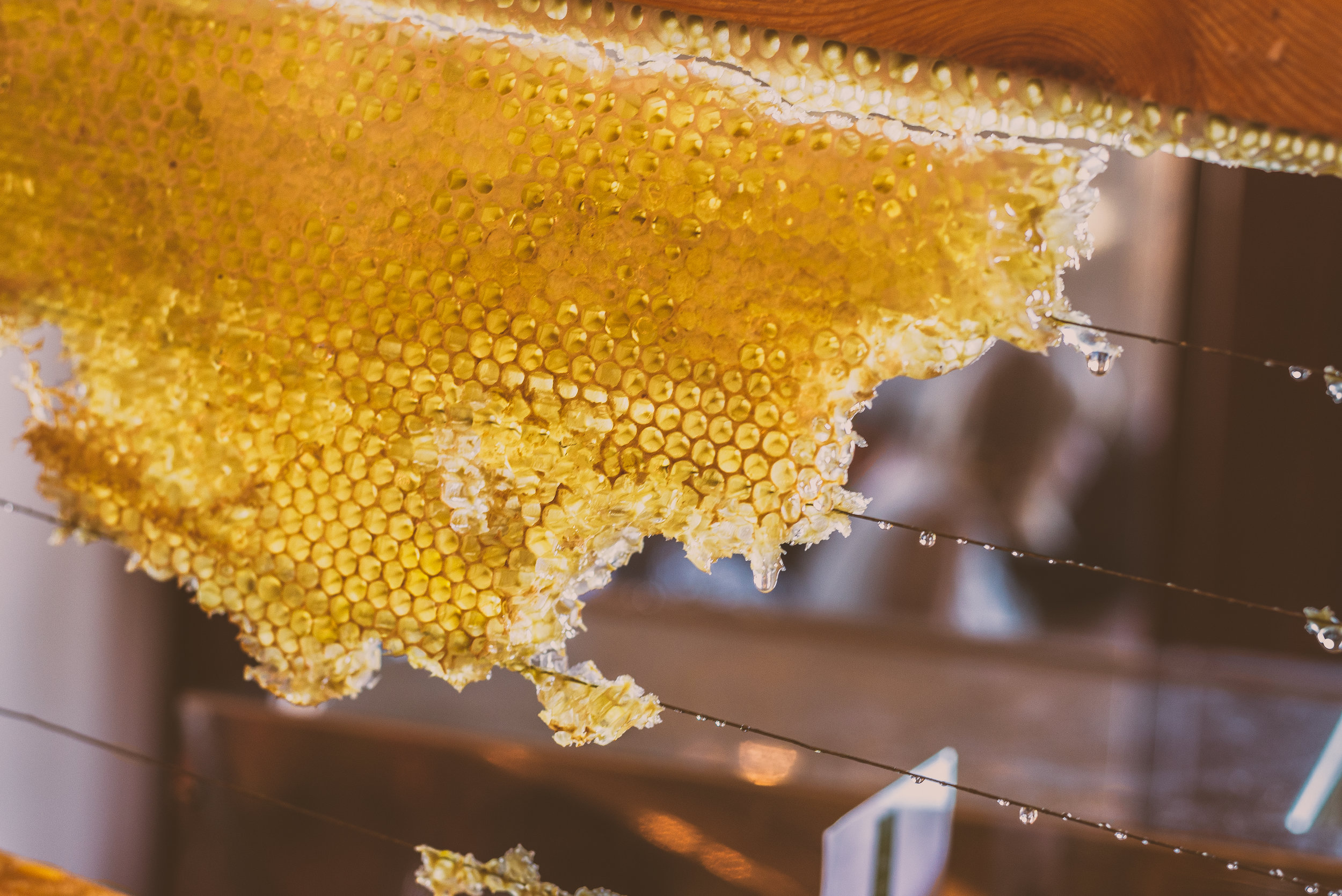 Add honey to your tea or toast today.
"He shall eat curds and honey when he knows how to refuse the evil and choose the good." (Is. 7:15)
Today, reflect on the reference to curds and honey in Isaiah 7:10-25. Add honey to your tea or toast (or just enjoy a spoonful!). Whatever else the passage means when it refers to Immanuel growing up on curds and honey, we can give thanks to the Creator for our sense of taste and for his kindness and creativity in offering us so much goodness.

(See all Advent Daybook posts from 2017 here)